About Our Site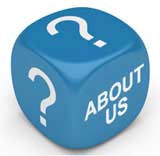 FamilyVideos was formed to offer a unique reference point on how to create great home videos.
We all want a record of those important moments in family life. Birthdays, christenings, first days at school - these are all times that we hope to remember many years into the future.
The wonder of video is its ability to help us achieve this. Video cameras are increasingly affordable, and allow even the least experienced to capture moments that are important to us.
FamilyVideos was launched with the intention of providing a simple yet comprehensive resource for those who wish to record, edit and share their family videos.
From basic camera operation to planning, lighting, sound and editing, FamilyVideos is chock full of practical advice and information. All of our articles are written by experts in their field - so you can be confident that the tips here have all been tried and tested.
But we are also aware that many aspiring video makers are comfortable with the equipment, but less sure when it comes to choosing what to shoot. So we have also gathered articles explaining how to identify great moments, and how to capture them in a natural, unobtrusive way.
Whether you are choosing a camera for the first time or looking for advice on developing your videography skills, FamilyVideos is here to help. So grab your camera and get filming!
Our concern was that there was no single UK resource for interesting features and practical advice on this subject.
Our features and articles are written by experts - who have experience, or a particular interest in this area.
Our Background
FamilyVideos was founded by John Rowlinson, the founder of PtS.
John, through PtS, is involved in a number of ventures including software and property companies. A percentage of revenue from these activities goes towards funding FamilyVideos and a number of similar sites.
Our focus is simply on having experts create the highest quality information possible that is widely read.
Related Articles in the 'Site Information' Category...