How Do I Download Footage to My Laptop?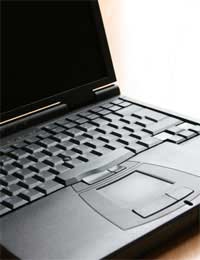 Q.
I have recently purchased a laptop computer, and have successfully transferred over all my footage from my old PC. However, I'm unsure of how I download the new footage on my camcorder to my laptop.
I used to use a firewire cable for my PC, but my laptop does not have a firewire socket. Is there a USB cable I can use to do the same thing? I've heard that a USB cable will not support the memory needed to download film footage - is this correct?
(A. W., 7 April 2009)

A.
Video footage is of limited use unless you can get it off your camera and onto your computer. From there you can transfer it to DVD or another medium in order to play it on standalone players and share it with friends and family.
Unfortunately, videographers and digital photographers are still plagued by the computer industry's failure to decide on a single transfer method for digital footage and stills. Your conundrum is indicative of this problem; you presumably bought a camera in the knowledge that it would work with your existing computer. However, when you upgraded the most basic of functions were no longer available.
While pressure is being placed on computer manufacturers to increase their standards of interoperability, it is necessary to find workarounds from problems like yours. In the first instance, it is possible to transfer footage using USB rather than FireWire. However, it should be noted that USB provides slower transfer speeds than FireWire; as such, it will take longer to move your footage from your camera onto your laptop.
However, at the risk of sounding patronising, you should also ensure that your camera has a USB port. It is common for cameras to include either a USB or FireWire port; few offer both. If your camera has a USB port then any standard small-to-large USB cable will suffice, although you should use USB 2.0 wherever possible as it is quicker.
If your camera only has a FireWire port, you have two options. Firstly, it is possible to buy Firewire to USB adapter cables; you can attach a FireWire cable between the camera and adapter, and a USB cable between the adapter and your laptop. Bear in mind, however, that the transfer speeds will only be as fast as USB.
Alternatively, if your laptop has a PCMCIA slot (also known as a PC slot) you may be able to buy a FireWire PC card. These slot into your laptop and provide you with a FireWire port. Sadly, however, these can be unreliable; if you choose to install a FireWire PC card you should ensure that you install the latest drivers in order to minimise problems.
You might also like...