A Quick Guide to Lighting Your Home Videos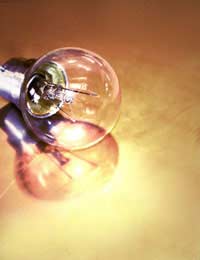 Lighting is one of the most important elements of home video, but also one of the most difficult. Inevitably, most home videos are shot in the home – not in a studio with professional lighting equipment. As such, you will need to battle with natural lighting. This can be a mammoth task, but one that is surmountable with a little ingenuity.
To begin with, it is worth considering what you would have access to if you were, in fact, in a professional studio. Looking at the kit the professionals use will help you identify alternatives that you can make use of in the home.
There are, generally speaking, four major lighting types. Each of these light sources performs a unique, individual function, and most can be replicated or imitated with natural light sources or easily obtainable alternatives.
The key light, sometimes known as the modelling light, is amongst the most important for creating shadow and adding atmosphere to your shots. This is a unidirectional light, aimed directly at the subject. As the light source is moved, the features on the subject become more or less accentuated, and the area in shadow changes.
Lighting Types
Light is described as 'soft' when it has been passed through a filter in order to diffuse it. It loses the harsh, shadow-creating properties of key lighting, and is used to create 'blanket' lighting. It can also be used to complement the shadows created by key lighting, or to reduce the intensity of those shadows.
Rim lighting is used to accentuate the edges of subjects, and to create a silhouette. This is generally used for effect only, and should be used sparingly; it can easily distract a viewer, and can become annoying if over-used.
Finally, front lighting is a soft light emanating from just above the camera lens. It is used to increase the exposure; that is, to make the entire shot lighter. Most on-camera lights are intended for this purpose.
While professional studios will be able to offer limitless configurations of these lighting types, your options are likely to be more limited. This is compounded by the fact that it is not practical to lug huge lights around with you everywhere you go, particularly if you are shooting outside. As such, you may wish to consider DIY alternatives.
DIY lighting
A good place to start is with a budget on-camera light source. These can be picked up relatively cheaply, and fit above the lens. You should check to see whether or not your camera has a mount that will allow you to attach this sort of light. These are generally used for general front lighting, and for soft lighting when a diffusion filter is attached.
A reflector is another useful tool. These are circles of reflective material, with a solid rim, which are normally collapsible. They come in a variety of sizes, each one suitable for a different situation. Reflectors diffuse natural or artificial light, and are particularly effective when you do not have access to a controllable light source – that is, a lamp or similar object.
Finally, it is worth remembering that a basic studio lighting set up can be created for very little money. Most DIY stores sell halogen lights on tripods for less than £20. These can be adapted and positioned in such a way as to achieve all of the lighting effects described above. Above all, experimenting with what you have around the house is the best way to learn what makes a well-lit film.
You might also like...