The Main Components of a Screenplay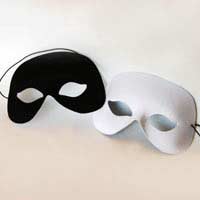 To create an interesting screenplay involves considering a number of components and weaving them all together to create a film or video which will keep the audience watching from beginning to end. These include:
Plot or story
Characters
Dialogue
Plot/Story
Whichever type of genre you're focusing on be it a thriller, a romance or an action/adventure film, you need to have an intriguing story to tell which has a beginning, middle and end. As your story develops, you should be looking to move the story on through action and dialogue so that the viewer can start to see the development of the characters. It also needs turning points which enable you to move the plot on from one point in time to another. The best screenplays will always incorporate unexpected twists and turns which keeps an audience guessing as to which direction the film or video will end up going next. In order to get the right balance, you should be roughly looking to establish a 50-50 split between action and dialogue and, as the film progresses, it should all be geared to building up into some form of climax and resolution.
Characters
No matter how good you think your story is, if the viewers of your screenplay cannot connect to the characters in some way, they'll soon become disengaged and, ultimately bored. Therefore, you should be looking to introduce your viewers to interesting main characters. They don't necessarily have to be pleasant but they need to be subjects whom your viewers are going to want to unravel and unearth. Underpinning most screenplays lays the fact that your lead character should be someone who's facing conflict or opposition. In that way, their challenges and how they are going to overcome them will enable your character to develop and grow so main characters in a screenplay should always have goals to achieve and problems to solve.
Dialogue
In addition to the plot being clearly defined by way of the action you're showing on screen, the other way you'll need to move the story along is through the effective use of dialogue. Here, it's an opportunity for you to define your characters through the words you give them to speak. This will serve to give the viewer an understanding of your characters' personalities. Are they happy or sad, self controlled or poorly disciplined, educated or not, for example? Whatever type of personality you're trying to bring out in your characters, make sure you use language that reflects that and that it remains consistent. You need to constantly keep asking if your characters are reacting accordingly based on their goals and background and their personalities need to be gradually revealed. The best way to write a screenplay is to methodically work through it scene by scene. It's true that you might already have a fantastic ending in mind but you also need to work your way from point A, at the beginning, through to point B and so on ensuring that each scene moves the story along towards its ultimate destination.
To become proficient at screenwriting, you should read through some examples of screenplays that have been turned into successful films and identify how the writer is able to lead viewers on a journey, ensuring that the action and dialogue advances the story through the voices of characters that have the types of personalities which viewers will be intrigued by.
You might also like...