What Makes a Good Romance?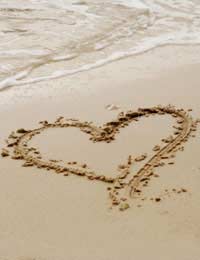 Romantic screenplays tend to appeal more to women than men or at least more women are prepared to admit to enjoying a romantic film or video.
Therefore, when writing a romance, you need to try to tell your story more from the female perspective. It's also necessary to make the two main characters (the two people who will end up falling in love) believable and relevant to today's modern audience. Therefore, you should disregard the old stereotypes of simply having a strong, heroic male lead and a woman who's desperately falling for him. One of the best ways of coming up with plausible characters is simply to observe some of the relationships which you know personally.
How They Meet
A good romantic screenplay will let the audience in to the two main characters' lives and place them within their own individual context. That way, you get to know what makes up the personalities of the individual characters and it sets the scene for introducing them to one and other. This will often be achieved by a chance meeting – perhaps stood waiting for a train or one of them coming into the other's workplace. When thinking about how you're going to introduce the characters to each other, it's important that they do so in a situation which the audience can relate to.
Creating Obstacles and Tension
The main way to keep your audience interested in a romance or love story is to keep them guessing as to what will be the turning point in the relationship when the two characters will end up finally getting together. Perhaps, they'll not even like each other in the first instance and there is an icy tension between them which will slowly melt as they get to know each other.If it's love at first sight, however, you'll need to create obstacles which threaten to keep them apart and show the audience how they're able to overcome that. Maybe, one or both have reasons why they should not get involved – perhaps, one of them is married, for example. Alternatively, there may be societal reasons which prevent them from getting together more easily. That could be to do with class or cultural background or other issues such as illness or simple misunderstandings. Creating obstacles and tension in a romantic screenplay is going to form the crux of the film or video and this will steadily build throughout. A good romantic novel will keep the audience guessing right up until near the end of the film as to what will be the turning point at which the two main characters will finally get together.
The Use of Sex
Sex is inevitably going to crop up in most romantic novels at some point. However, it will be up to you as the writer to determine whether you're going to include steamy sex scenes or simply include gentle hints and persuasions. Quite often in the best romances, it's suggestion as opposed to seeing what actually takes place in the bedroom that makes them more effective and places a greater emphasis on the 'love' element which is, after all, what a good romance should be all about.
You might also like...