Putting Your Video on the Web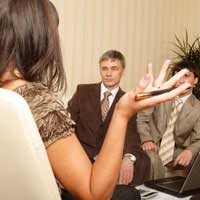 Such is our enthusiasm these days with making connections with other people via the internet that this has led to an explosion in the number of people who are using video sharing sites – the most famous of these being 'My Space' and 'You Tube'. It's gone far beyond just writing a few things about yourself or maybe adding a photograph. Nowadays, even unheard of local bands have become best selling acts as a result of uploading audio and video of themselves and putting it out there for all to see.
However, even for the less famous or even anonymous, this medium can still be useful for anybody who simply has something on video that others, known to the filmmaker or otherwise, can watch and enjoy. It's also far easier to share your video clips via one of these methods or something similar than to send video by e-mail to all of your friends and family which takes longer and clogs up both yours and their e-mail boxes and hard drive. By uploading them to an appropriate website, all you need to send friends is the weblink (URL) to point them in the right direction of your video masterpiece.
The Process
Once you've decided that you want to upload your video to the web, the process couldn't be easier. If you're looking to upload it to the likes of My Space or You Tube or a similar site, you'll need to register for an account first and agree to the terms and conditions if you don't already have one. Then it's simply a case of following prompts to 'upload your video' where you'll be asked to browse your files. Simply locate the relevant video file and click on upload, wait a minute or so, then that's it, you're done and your video is out there for all to see.
Content Guidelines and Privacy Issues
All sites which allow users to upload videos to be shared have some content guidelines laid out in the terms and conditions. It's always wise to read through the terms and conditions first to prevent action being brought against you should you breach the content guidelines. That isn't something you should be too concerned with but you should use your common sense to avoid any allegations of gross malpractice. For example, any scenes of a sexual nature would only belong on a specialist site not one aimed at teenagers or a video inciting racial hatred might well be deemed 'worthy of further investigation' but, in general, anything goes – or mostly it does. Companies who host these kind of websites will all have some kind of policy you can read when you sign up, relating to your rights to privacy and confidentiality and unless you were using the site to promote some kind of unlawful or highly immoral activity, it would almost certainly not compromise your privacy in any way, give or take what you may include on your video which is your choice.
Uploading Privately
For those who would like to upload their videos to simply share with selected family members and close friends instead of sharing them with the whole world, there are many free web programs to download which allow you to create your own web albums which can include both still photos and videos – a good example is Picasa by Google. It allows you to upload pictures and videos and to manage them in separate files if you wish and then upload them either for public or private viewing. If you choose private, you'll then be given the weblink to your video album. This contains a code in the link which only yourself and those to whom you copy and send the link can see. That said, however, this system is not infallible if someone you give the link to then passes it on of their own volition without your consent. However, it does safeguard your videos from being accessed by anyone, by and large.
Other Reasons for Putting Your Video on the Web
Apart from sharing videos amongst friends and family, there are other very good reasons why people choose to upload their videos onto the web. Musicians wishing to get noticed are probably the most obvious example. They can be used as an extra tool on dating sites as a video will often say more than just a pre-posed photograph could ever do. They can be used to sell products or services, as an educational aid, to generate publicity or can be used to rally people to join a particular interest group plus many other uses aside.
One thing that is for sure is that your video would be just one of millions out there. You'll see all kinds of things on a video sharing site – some which will make you laugh, others which will totally shock and repulse you and everything else in between. It can be fun to share your videos this way and, if you're open to sharing them publicly, you may even get your video rated for quality and have comments left about it on the web so be prepared to take the rough with the smooth if you do that.
You might also like...