Video CVs: Worthwhile or a Gimmick?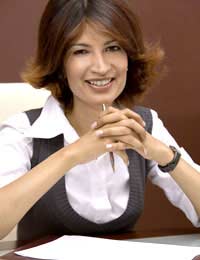 With the digital age and an ever increasing number of people with broadband and video recording equipment alongside the fascination with websites such as You Tube, the video CV has really taken off over the past few years. Whether they're good or a bit gimmicky will often depend on how well they're made, whether or not the person or company doing the hiring enjoys the format and the nature of the job you're applying for.
These factors will all have a bearing on how video CVs are perceived. For example, if you were applying for a job as a singer, dancer, TV news presenter or a video/TV editor, there might even be a mandatory requirement in that the company to whom you are applying might stipulate that they want you to send in a 'show reel' which is, in effect, a video production which will highlight your proficiency and potential to succeed in the job. However, what about other types of occupations?
If, say, you are applying for a job as an accountant or a banker, is a video CV likely to have any bearing on you being selected for interview or would it be looked upon unfavourably? For all the vast developments in technology we have at our disposal these days, in the vast majority of occupations, a standard typed CV is still the preferred method for most companies to receive information about applicants.
Contact The Company First
Unless a company has specifically asked you to send in a show reel as part of a job application process, it's always wise to contact them first if you are considering using a video CV as opposed to a typewritten one to see whether the video option would be acceptable and welcomed.
Advantages
Video CVs are not just for those who are looking to work in front of a camera e.g. in those kinds of occupations already mentioned. They can show off a person's creative talents if they are seeking employment in fields such as advertising, graphic design, animation and computer programming etc. and this method might even give you the 'edge' in terms of demonstrating certain capabilities you may have which will be fundamental to the job you're applying for. Furthermore, it may even demonstrate skills you possess which go way beyond what a company is looking for which may make you even more appealing to the employer.
Of course, in addition to you showing off your creative talents, it's still necessary to follow some of the conventional rules of CV production and to step out in front of the camera and record a verbal commentary of your qualifications, previous experience, education, hobbies and interests etc, although you could, if you wished, not appear in the video yourself at all and simply build those aspects into the film you're producing. However, as well as the many 'pros', there are also disadvantages to sending a video CV.
Disadvantages
Firstly, HR departments can receive hundreds of CVs when looking to recruit staff and have developed a knack of being able to sift through an initial pile of typed CVs and can quickly deduce in 20 seconds or even less, whether or not a particular CV should be put into a pile for a more closer review later or whether it goes onto the rejection pile. Recruitment is an expensive process where time costs money and an initial sift of CVs, especially if a company have received several hundred, needs to be done quickly. Therefore, this begs the question of whether a video CV (if not specifically asked for) can have the same impact in as short a space of time and it's unlikely that it can.
Other problems can include incompatible web browsers and software between the sender and the recipient which could mean your video might not even be able to be opened if you send it via e-mail. Also, unlike a printed CV, as yet, there has been no sort of established 'structure' to the format of a video CV so what you might think is a great video production may be perceived very differently by the person you're looking to impress.
Perhaps the most serious disadvantage of using a video CV is the possibility of a company facing a discrimination lawsuit if, for example, someone has been hired purely on the basis of how they look. Whilst TV presenting or, say, the acting profession may require a person to have a certain physical 'look' about them, for something like a graphic design job or a similar post where physical appearance should have no bearing on a candidate's suitability for a specific job, were a company to hire the young, glamorous female candidate over the plain-looking 'geeky' guy whose actual skills, qualifications and ability to do the job were far better, there could be potential to bring a discrimination case against the hiring company.
Basically, video CVs are still very much in their infancy so unless you've been specifically asked to send in a show reel or have established that the company would welcome a video CV in order to assess your skills, it's still recommended that you send in a conventional well-produced typewritten CV and do your utmost to stand out from the crowd that way. With the pace of technological change continuing, however, the pendulum may end up swinging the other way before too long.
You might also like...