Adding Music to Your Videos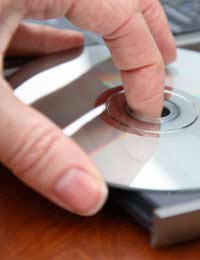 Some of the most memorable films of all time have become even more ingrained in our minds because of the use of music – think 'My Heart Must Go On' in 'Titanic' or 'I Will Always Love You' in 'The Bodyguard' – and who could forget the chilling background music in 'Jaws'?
When studying TV programmes and films, in particular, you'll notice that the action never occurs for too long before the introduction of some sort of music and, used correctly, it can dramatically improve a home video production too.
Digital Editing To Add Music
With digital editing, all you have to do is to import a music file into your editing software application and then add it to the timeline where appropriate. There are 2 different methods of doing this. You can organise all of your video clips on the timeline and then add music to a new audio track or add the music to an audio track, first of all, then arrange the video clips to suit the music.
The first option is better if you're just creating a music bed to run underneath the visual images, whilst the latter option is better if the lyrics of a particular song need to occur at a given time to reflect and compliment what's happening visually.
The volume can be adjusted depending on what effect you're trying to achieve. You can have it quietly running underneath spoken dialogue which can then fade out or grow louder until it reaches a crescendo where it becomes the main focus and which will usually bring a particular scene to its climax. In fact, once you've grasped the basics of adding music to the timeline you don't even need to have an expert 'ear' because you'll intuitively realise, when playing the clips back, what 'works' and what doesn't.
Beware Of Existing Background Music
If you're intending to use additional music to add a complimentary effect to your home video, you need to try to ensure that there's no other music in the background as you're shooting. In some scenes, this might be difficult to achieve – an example being shooting a party scene where there's already likely to be music playing already.
This can present a problem in particular if you're cutting from the party to another scene where it's quiet and cutting back and to between these two scenes as it can be quite jarring for the audience to hear the music stopping, starting and stopping again, although for certain scenes, that's quite acceptable.
Nevertheless, if you're looking to incorporate music into your film, try to avoid filming where there's other music already playing in the background or else you are going to have great difficulty with clashing and the removal of the background audio.
Legal Implications
Although most of us tend to forget, the use of commercial music is restricted by copyright and this even applies to home video. Of course, you're hardly likely to be prosecuted if you've incorporated the music of your favourite Top 10 tune into your home video providing you're only viewing it at home (although, strictly speaking, you're still breaking the law).
However, this can become more risky if you've used music which is subject to copyright and have uploaded your video onto a website for others to share, which may also be seen by 'prying eyes'. If you're uncertain or uncomfortable about the implications of copyright law, the Internet has plenty of resources featuring music that is not subject to copyright and if it's not crucial to add in a specific song, some of this royalty-free material has been created with video films in mind.
There is little doubt, however, that the use of music in home video footage can greatly increase a video's appeal and can keep the audience interested.
You might also like...